27010351
http://lawyers.pfawl.org/
Kyleen A Hinkle
813-393-8562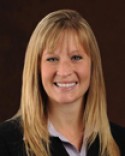 About Kyleen A Hinkle
Kyleen A. Hinkle focuses her practice in the areas of general liability, first and third party insurance defense, long-term health care defense, hospital liability, and medical malpractice defense. Her practice also includes handling insurance coverage matters, first-party property defense, and surplus recovery from tax deed sales and foreclosures. Mrs. Hinkle received her Juris Doctor from Stetso... read more »
Biography
Kyleen A. Hinkle focuses her practice in the areas of general liability, first and third party insurance defense, long-term health care defense, hospital liability, and medical malpractice defense. Her practice also includes handling insurance coverage matters, first-party property defense, and surplus recovery from tax deed sales and foreclosures.
Mrs. Hinkle received her Juris Doctor from Stetson University College of Law in 2008, and was awarded the Leadership Certificate. She earned a Bachelor of Science from the University of North Carolina at Chapel Hill in 2003. While in law school, Ms. Hudson served as President of the Stetson's International Law Society, and she was selected to serve as Research Assistant under Prof. Charles H. Rose, III.
Mrs. Hinkle is licensed to practice law in the State of Florida, and is a member of The Florida Bar. She is also admitted to practice in the U.S. District Court for the Middle District of Florida.
Mrs. Hinkle is active in various professional associations. She was named "Leader in the Law" by the Florida Association of Women Lawyers (FAWL) in 2012; she is a board member of the FAWL Pinellas Chapter, and currently serves as Immediate Past President.Ms. Hudson is a member of the Claims and Litigation Management Alliance (CLM), and ABLE (Accountants, Bankers, Lawyers and Engineers).
Credentials
Bar Licenses
| State | Status | Year Acquired |
| --- | --- | --- |
| Florida | Member in Good Standing | --- |